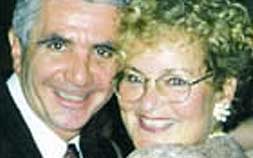 Kathleen DeCubellis tells the story of her husband's heroic struggle against cancer.
Two and a half years ago my husband Joe and I were going on a dream vacation to Italy. Just before we left, Joe was diagnosed with brain cancer. In a split second our lives went from dreaming of the Roman Coliseum to thinking that Joe had only three months to live. What followed were two years of surgeries, chemo, radiation, Gamma knife, medications, doctors and more doctors, hospitals, alternative medicine, and every type of care we could try.
Joe had recently retired after teaching for 33 years and was looking forward to spending more time with our son, daughter, and two grandsons whom he adored. Being a real handyman, he also anticipated extending a helpful hand to family and friends.
He loved the sea and salt air that surrounded him, understood the force of nature, and believed in the power of prayer and laughter. Even during his illness, he always had a joke for the doctors and nurses.
As time marched on, Joe's health started to fail quickly. For the last eight weeks of his life, I watched my husband's life dwindle. The man who was the love of my life from the time I was 14 years old was about to die.
Although our friends and family did all they could to help him and us, it was the Hospice team at VNA of Care New England that rekindled our "light" to the very end of Joe's life and after his life had ended. Hospice nurses, aides, social workers, and chaplain treated Joe with great dignity and tenderness as though he was the love of their lives.