The programs at New Horizons Adult Day Center offer a variety of activities designed to meet the needs and interests of each older adult who receives care. The freedom and integrity of each participant are at the forefront.
The aim is to provide a multitude of services around health and well-being while giving and showcasing compassion, love, and respect. The center is an affordable alternative to long-term placement with a safe and secure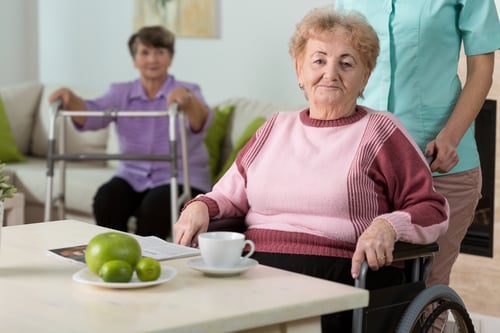 environment.
Respite for Caregivers
Family members, friends, and caregivers are also in need of the ability to take time for self-care and essential needs, and they need a break from the daily responsibilities that come with caring for their loved one(s). We provide a safe location for the participants on a short-term basis during the day. Caregivers can be assured that their loved ones are receiving the kind of attention, compassion, care, and supervision they would be obtaining in their home environment.
This day respite program provides a positive experience for the participants, while they are away from their caregiver for that period of time. This allows caregivers to focus their attention on areas of personal interest and need, such as employment, recreation, or community engagement.
Support for those with Cognitive Decline
New Horizons Adult Day Center offers care and support for those individuals that have dementia or Alzheimer's disease, including those with early or younger-onset under 65. Participants in the center's programs benefit by receiving various care needs, the ability to be in contact with others to reduce social isolation, stimulate their abilities to gain new skills and communicate. Adult day services can help with prolonging their ability to live in a home environment instead of needing to be in a long-term care facility.
Eligibility
Participation in the adult day center program is available to individuals who are at least 60 years of age and their spouse, as well as a person with a disability under 60 years of age.